WELCOME
Mission Statement
"The El Cajon Seventh-day Adventist Christian School family exists to show children Jesus, nurture their love for Him and others, teach them to think, and empower them to serve."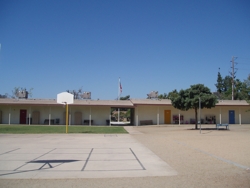 Motto: Preparing for His return!

"Train up a child in the way he should go, and even when he is old, he will not depart from it." Proverbs 22:6
Goals and Objectives
The goal of El Cajon Seventh-day Adventist Christian School is to help prepare young people for effective citizenship on this earth and for the ultimate citizenship in the earth made new. Therefore, the educational program of ECSDACS gives primary emphasis to character building and to the spiritual foundation of its students.
Our Christian education provides Opportunities to develop an appreciation for things that give life meaning through the fullest development of students' spiritual, mental and physical faculties.